Eggs are not tasty to eat but also good for our health. They are convenient to cook and they are a common dish in our every meal. In this post, we would like to share a collection of 25 ways to cook eggs. With these recipes, your egg meals won't be repeated and drab any more. Instead, you and your family members can enjoy a feast at home.
Stay here and check out these delicious recipes and experiment with them. You will love cooking as you experience how wonderful the food you cook is. Enjoy!
Eggs in A Puff Pastry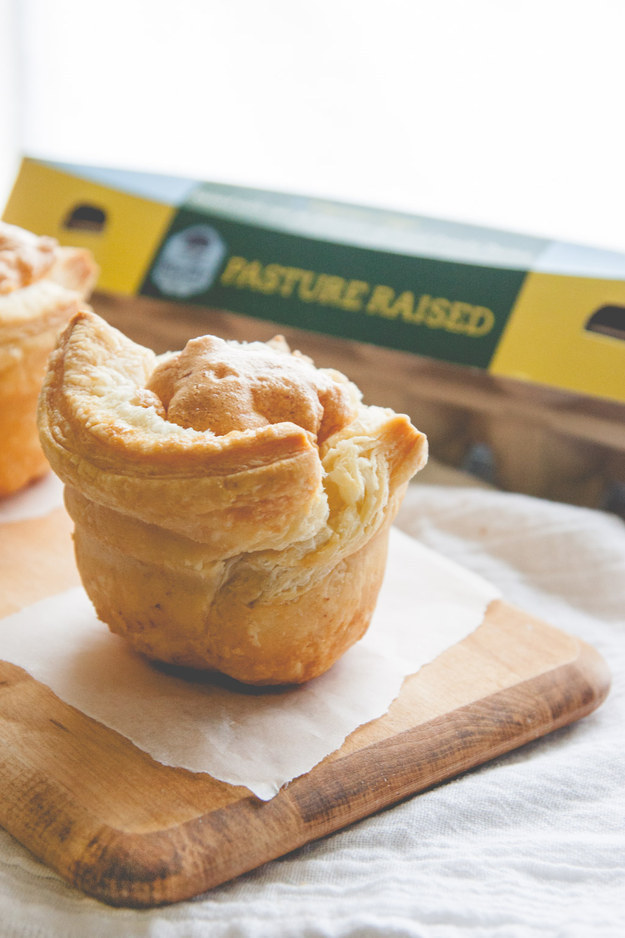 Such a romantic soufflé is great for lovers. Get the recipe here and make one.
Baked Eggs in Bread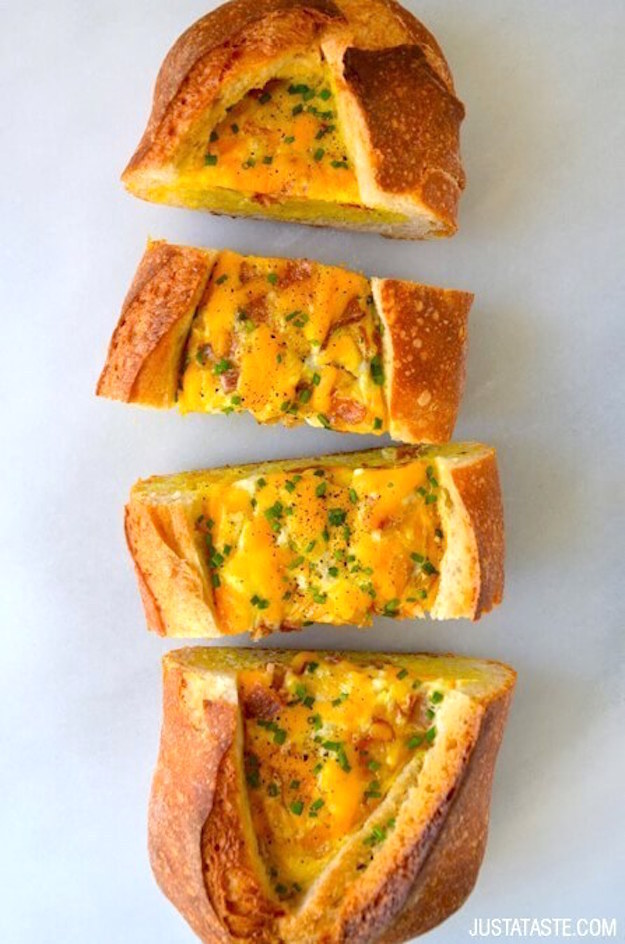 Bake the eggs in a loaf of bread. Divide it into several parts and share them with the ones you love.
Eggs in the Pepper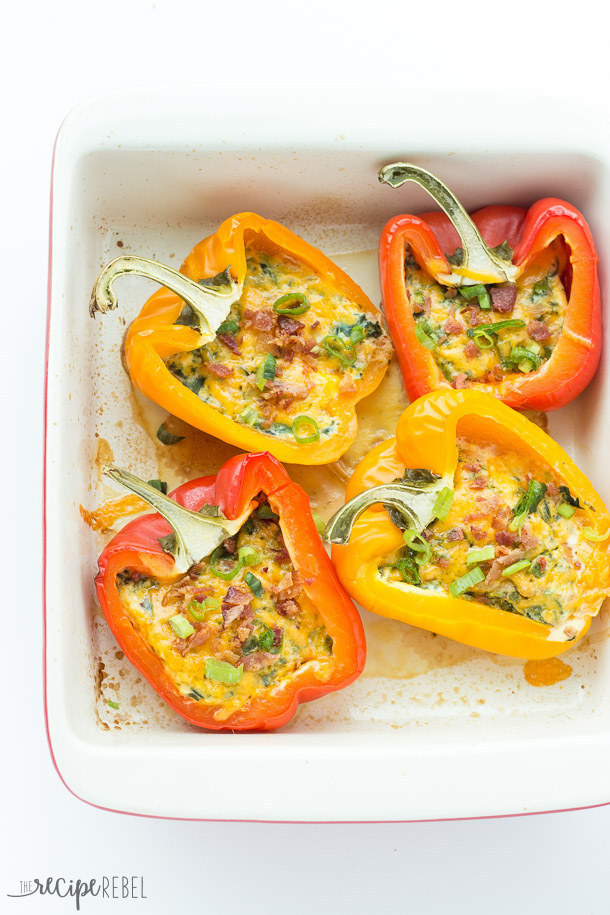 Eggs in the pepper look so appealing. Just take your time and experiment with this good-looking recipe.
Eggs with Spicy Tomato Sauce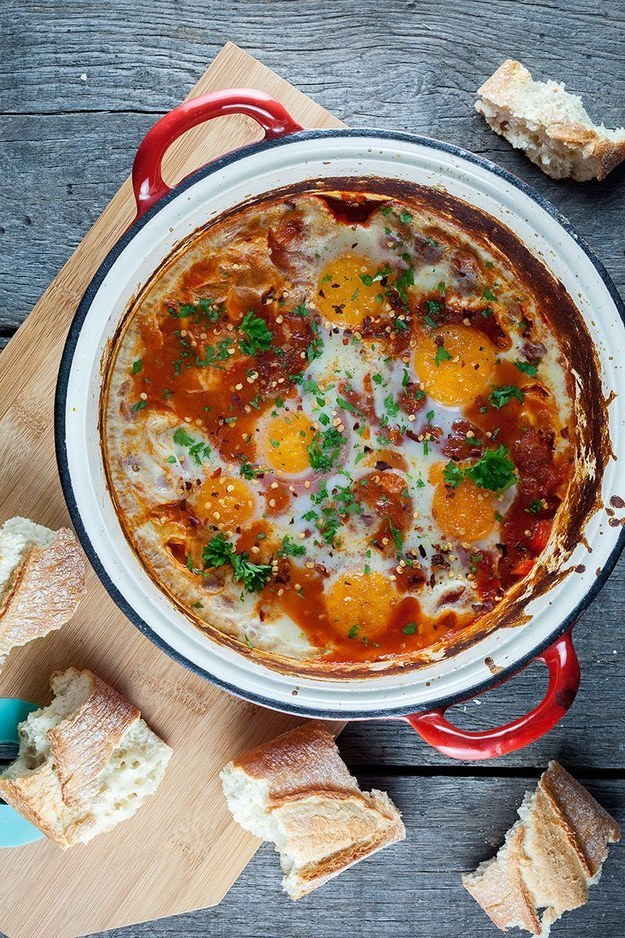 If you like spicy food, you may have a try with this dish. I'm sure it's popular in cold days.
Eggs in A Tomato Garden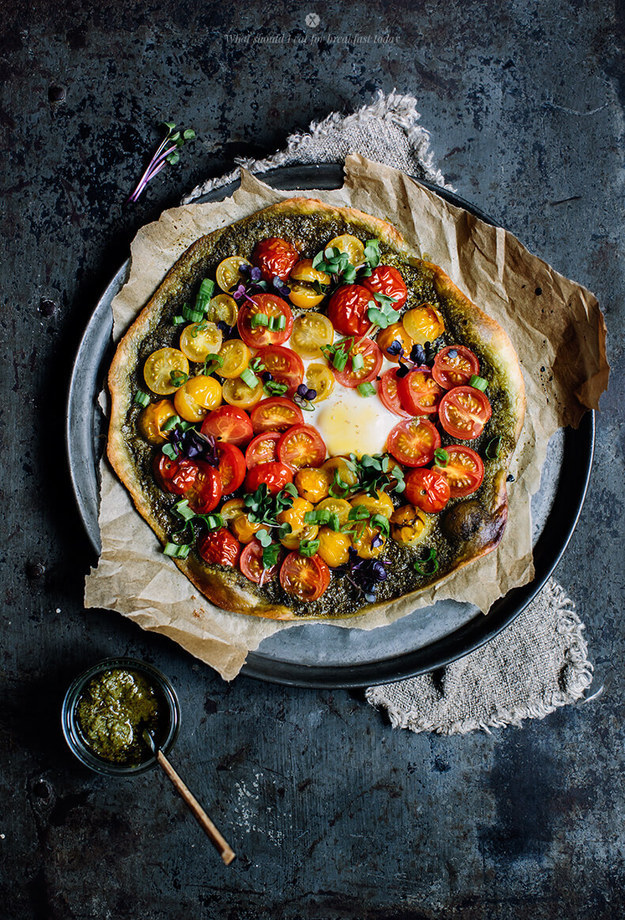 It seems that eggs and tomatoes are good friends. Actually, they can work together and make an even more delicious dish. Follow the recipe and taste it!
Baked Eggs on A Potato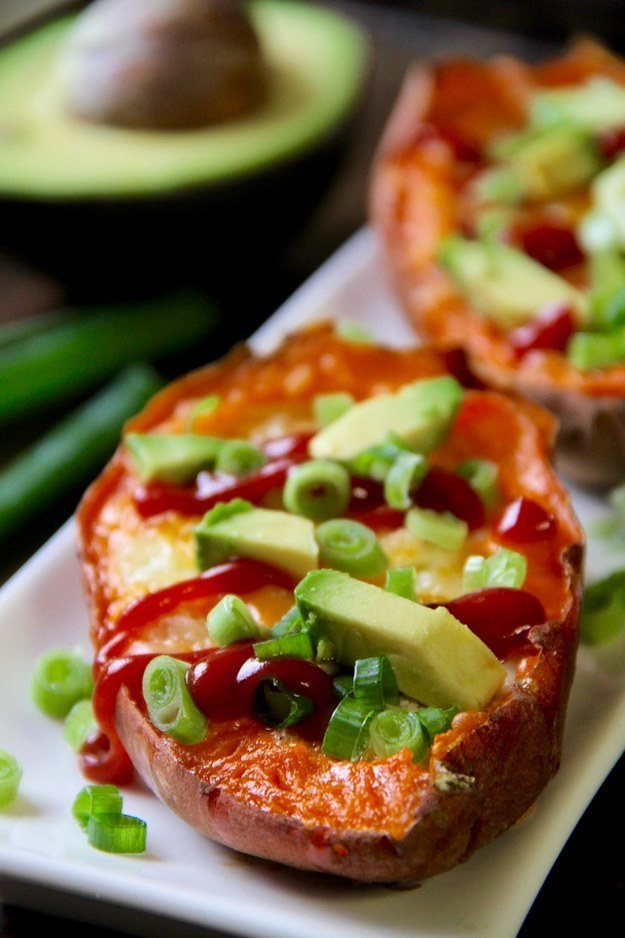 If you serve your family members with such a cool course, they will surely be amazed.
Tasty Ramen with An Egg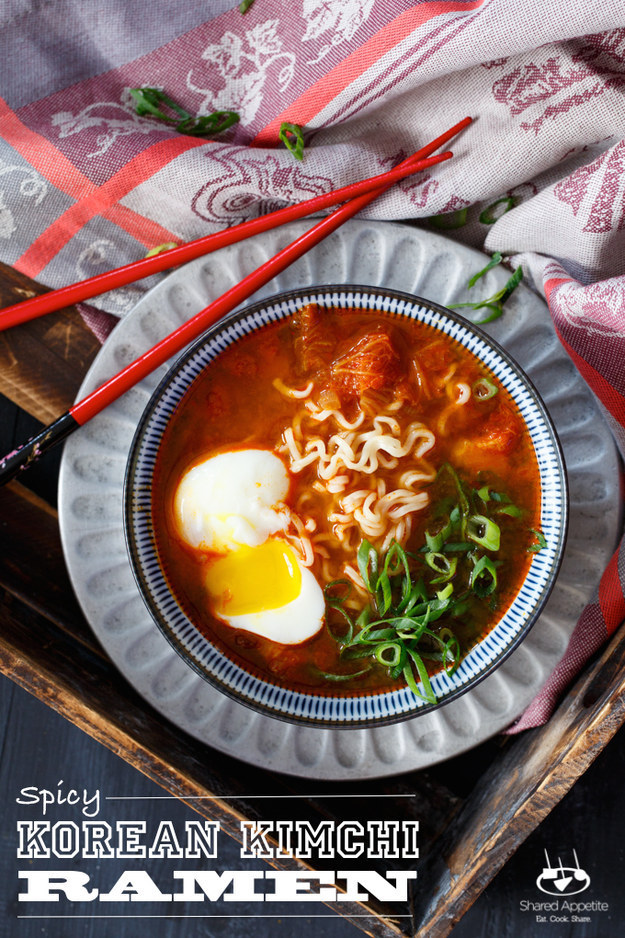 This is the simplest way to cook an egg. Adding an egg to your ramen is not just make your ramen look lavish, but also allow you to have a better appetite.
An Egg with Crepe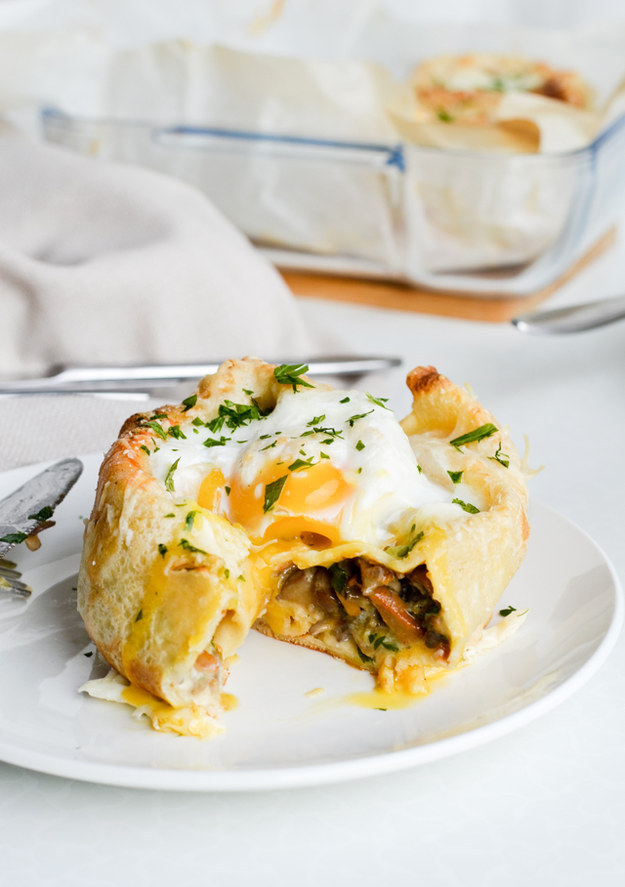 Marshroom ragot stuffed crepe is alreay so inviting. When you put an egg on top of it, it becomes an extremely ideal refreshment for a sleepy morning or a hungary afternoon and even an abstemious night.
Eggs in the Flank Steak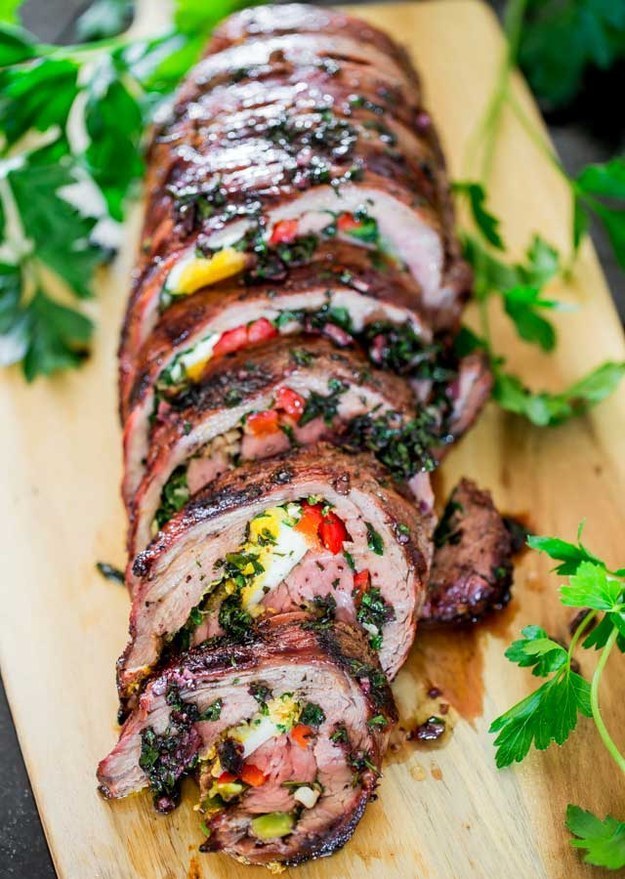 Stuff the flank steak with chimichurri sauce, peppers and eggs. Just imagine how tasty it will be! Follow the recipe and try it.
Omelettee with Fried Rice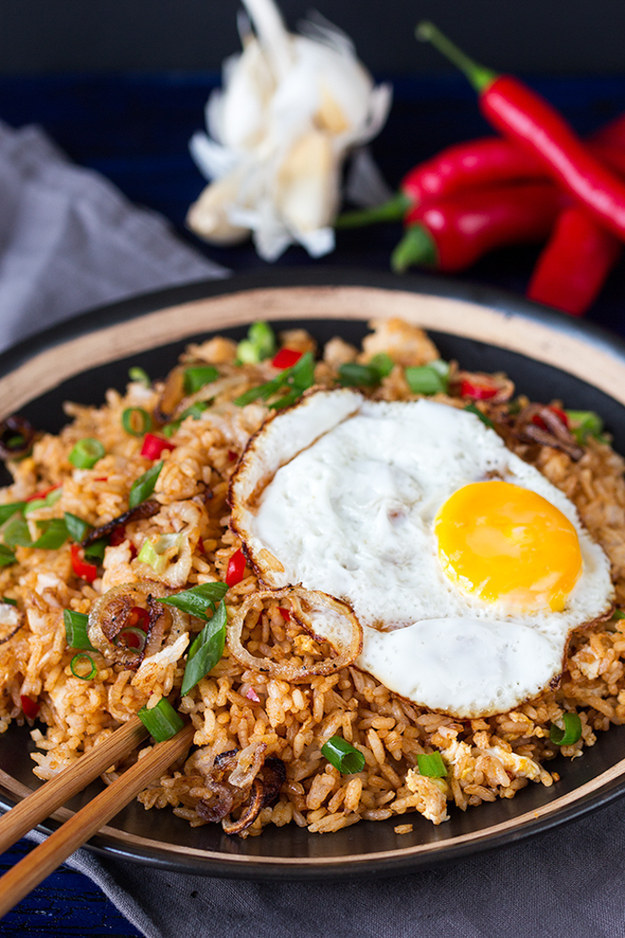 For a quick yummy lunch, nothing is better than the fried rice and an omelettee.
Poached Eggs Recipe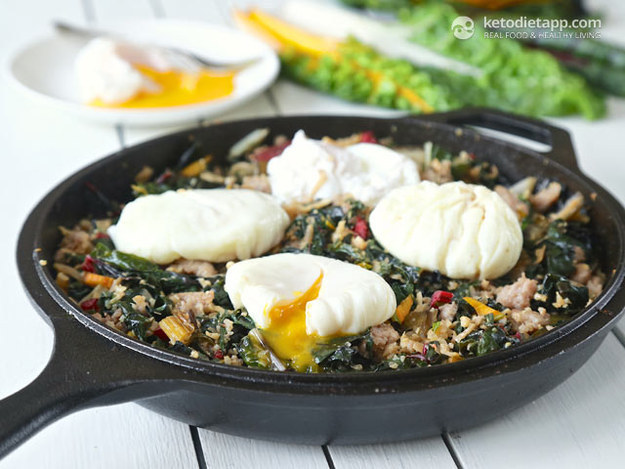 The poached eggs taste fresh and smooth. Put them on top of your sausage and chard harsh and you can enjoy a healthier meal.
Eggs in the Casserole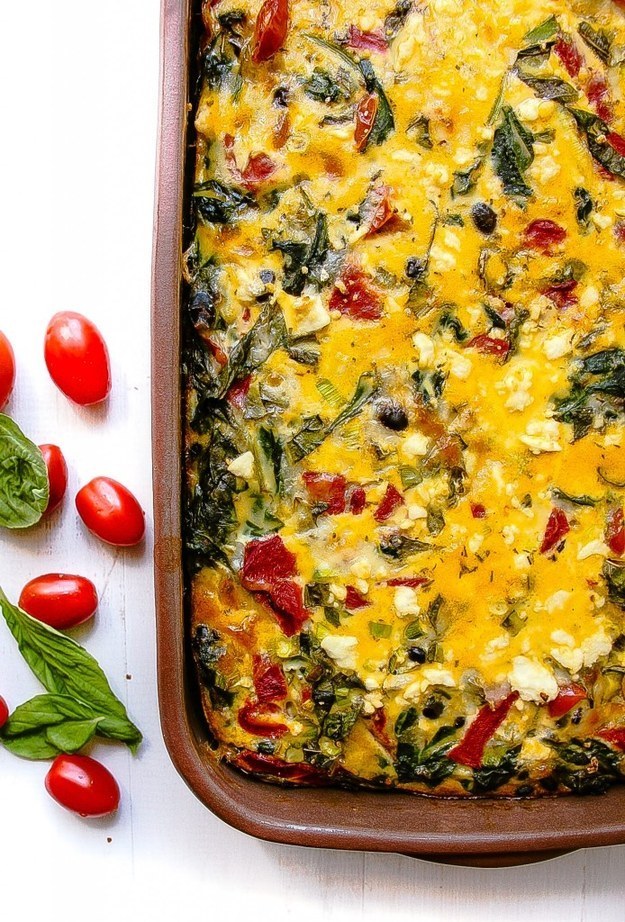 Cook eggs in a casserole, you will love it! See how to make it here.
Tasty Scrambled Eggs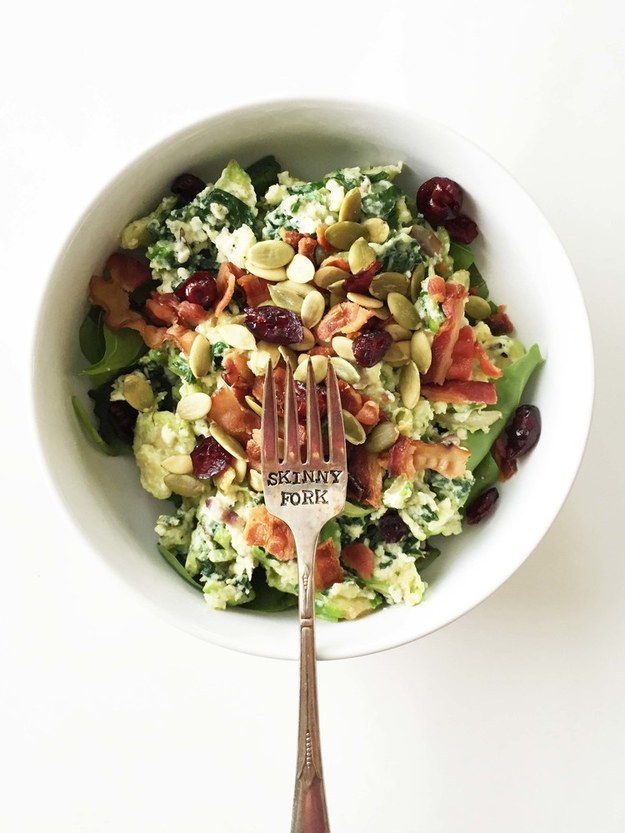 Judging from the appearance, this is indeed a healthy dish with pestro, bacon, cranberries cheese and some green vegetables. It's an ideal recipe for a diet.
Croque Madame with An Egg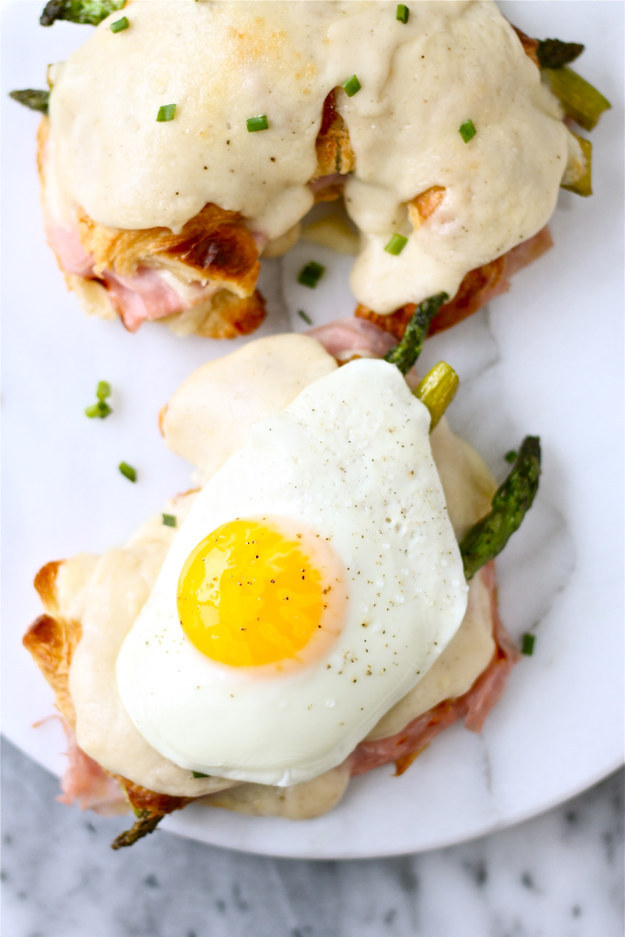 We can't wait to have a bite on this delicious croque madame. Just get the recipe here.
Scrambled Eggs with Ricotta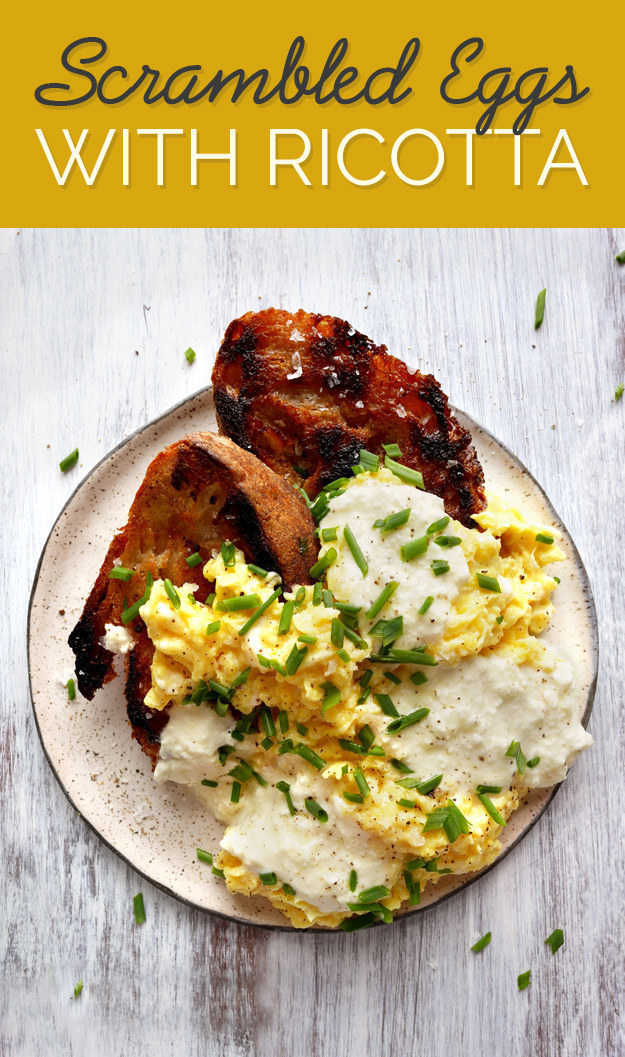 This looks simple, right? See how to make yours palatable.
Cobb Salad with Eggs
Great cobb salad with many toppings!
Deviled Yolks Recipe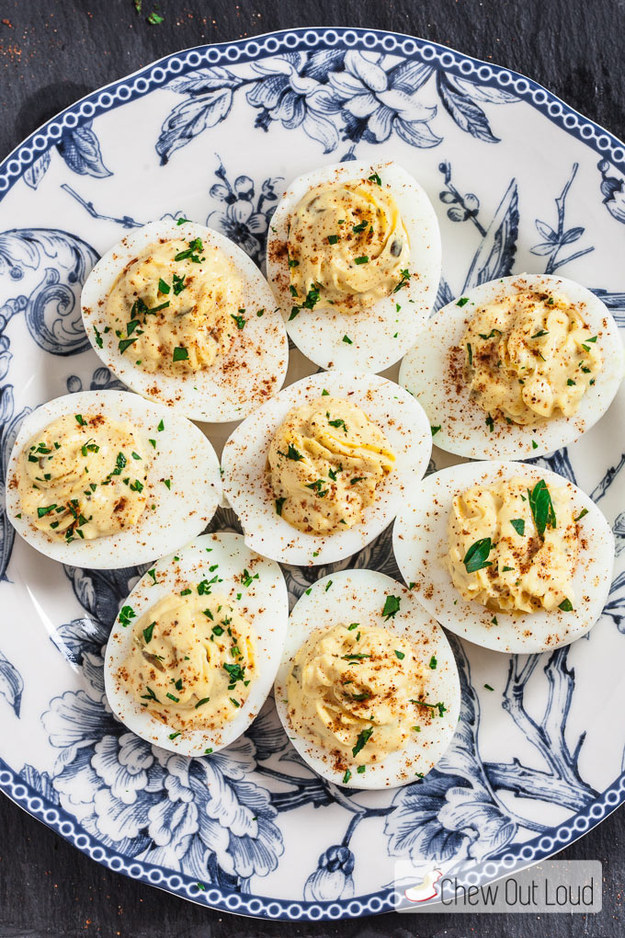 Wow, the deviled yolks must be a feast for the tongue.
Avocado and Bacon Quesadilla with Egg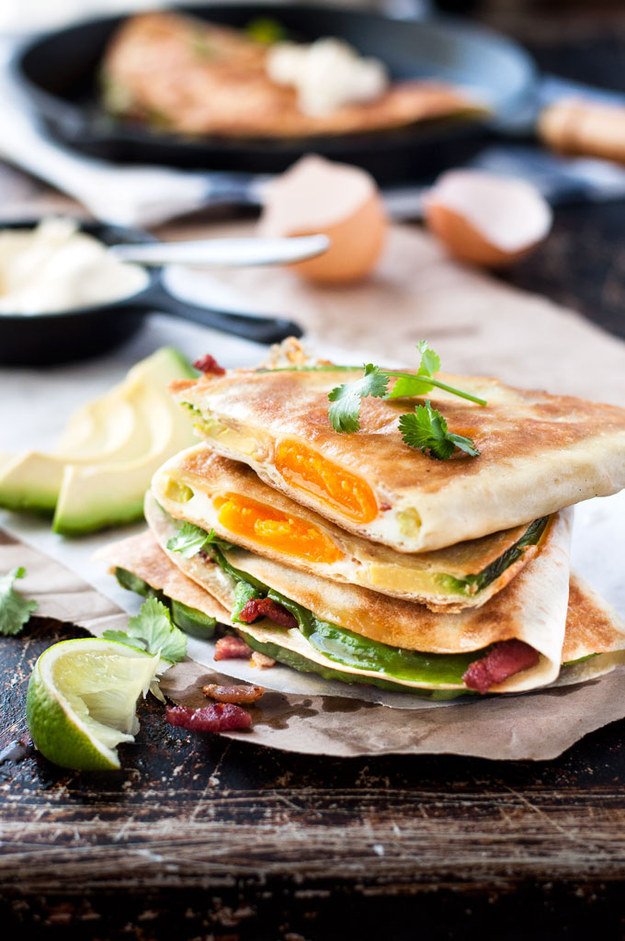 The sour cream will improve the taste. See the recipe and have a try.
Delicious Egg Salad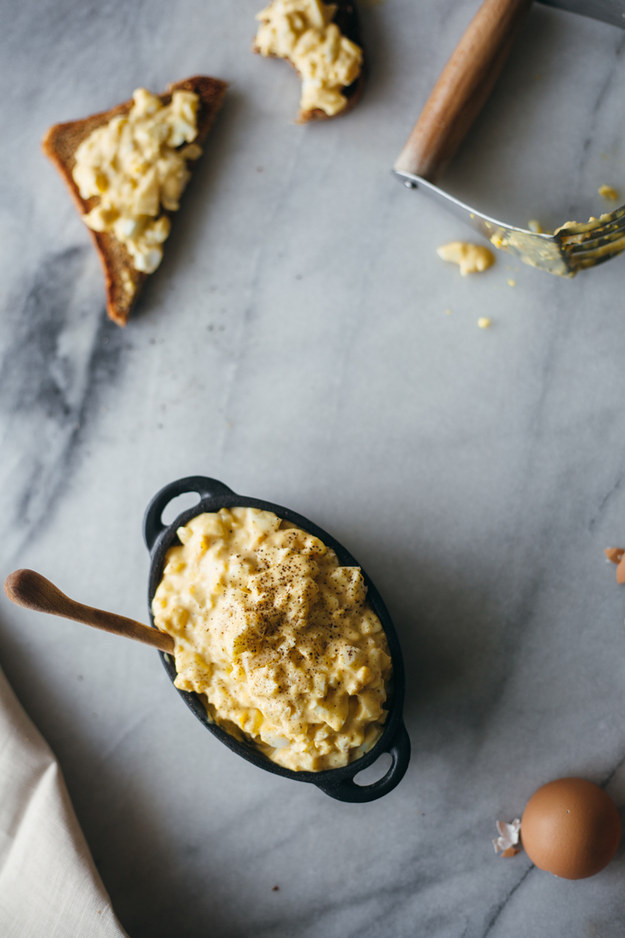 Egg salad sandwich on the toast. Do you want to have a try?
Breakfast Taco with Eggs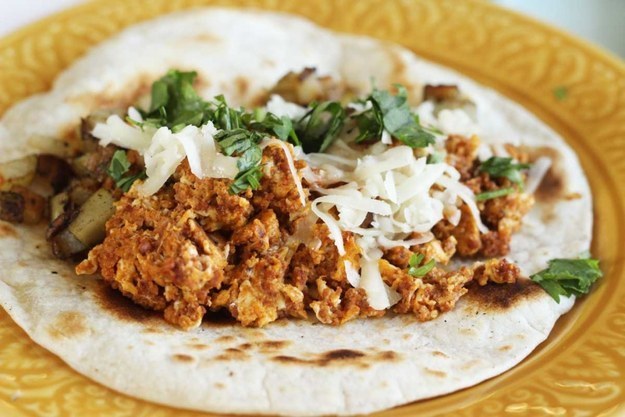 The most tasty breakfast recipe. See it and experiment with it.
Breakfast Egg Pizza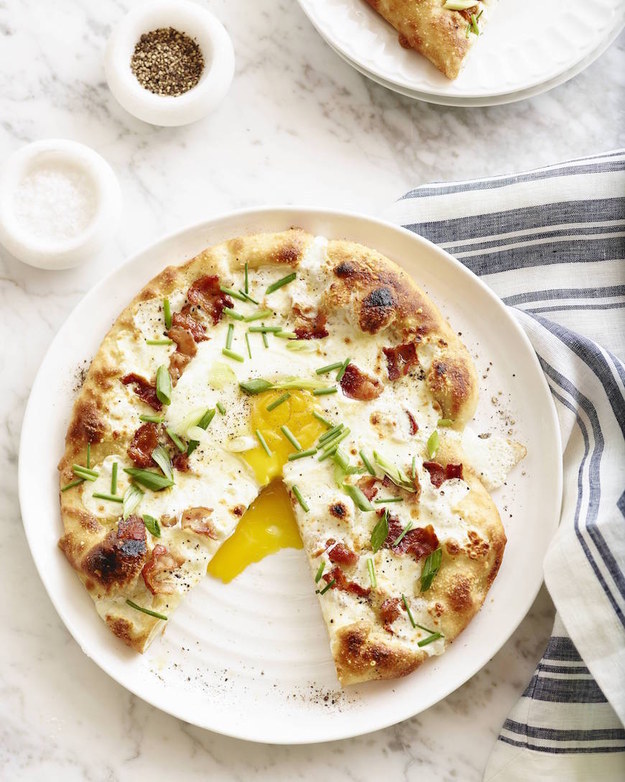 I want to have this egg pizza for my breakfast. What about you?
Yummy Breakfast Pizza Recipe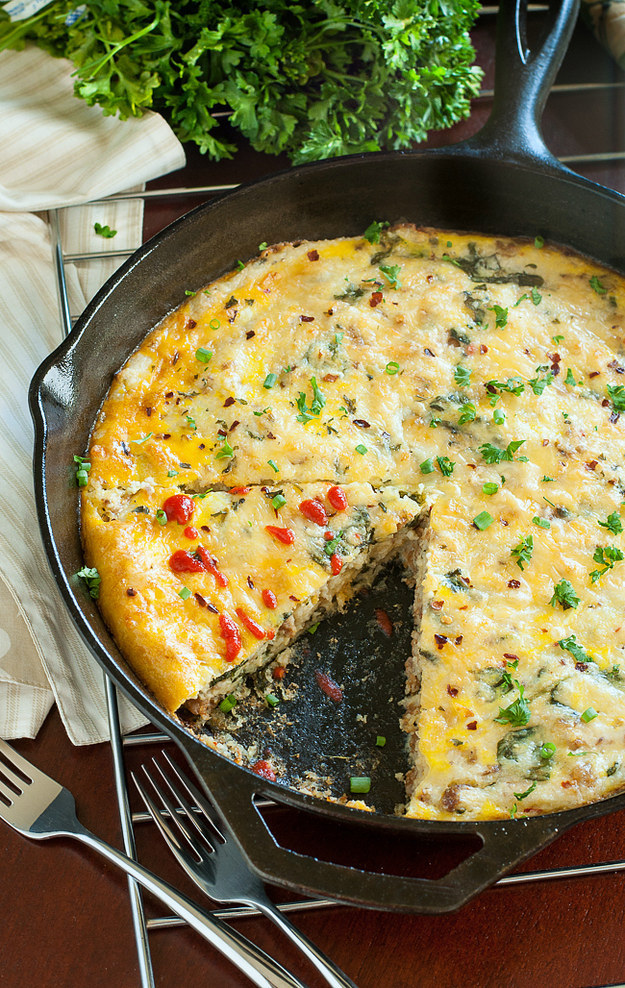 Do you love pizzas? Try this recipe and you will love it, too!
Breakfast Muffins with Eggs
Your children must love these yummy egg muffins so much!
Harsh Brown Recipe
Follow the harsh brown recipe and get these cute food.
Huevos Rancheros Recipe
The fried eggs and potatoes look so delicious. See the recipe and make yours.