Who doesn't love spring? The weather is beautiful and warm, gardens everywhere are blooming, and it's light outside later and later in the evening. Why not grab a few friends and hit the deck with these delicious- sounding cocktails?
Ginger Beer Margaritas
A twist on the traditional margarita, this cocktail uses a refreshing combination of spicy ginger beer and tart lime. Get the recipe here.
Pink Lemonade Sparkler
This recipe uses sparkling wine to give it a touch of fizz. Use pink lemonade or for a less sweet version, use just lemon juice. Recipe here.
 Cranberry Ginger Fizz Cocktail
Another cocktail featuring ginger, which is such a refreshing yet unexpected flavour in a cocktail. You have got to try this combination. Get the recipe here.
Blueberry Lime Margarita
Another refreshing combination, this recipe uses blueberry simple syrup (which really is simple to make!). It's worth the extra quick step to create this unique and yummy cocktail. Recipe here.
Blackberry Rum Shrub
A shrub is a cocktail that uses a balsamic vinegar reduction as its base. It may sound strange, but this cocktail is really worth a try. It's unique and delicious. Try it here.
Cherry Smash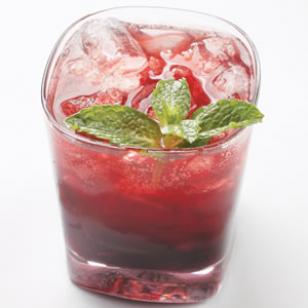 This simple cocktail combines fresh cherries and fresh mint. What could be more refreshing? Get the recipe.
Tequila Blackberry Lemonade
This combination of lemonade and blackberries is unusual and delicious. Get the recipe here.
The Beachy Cosmo
This drink is great for getting excited for warm days at the beach. With a limeade base, it's simple to put together. Get the recipe.
Malibu Sunset
With grenadine, pineapple and orange juices, and coconut rum, this drink tastes like vacation. Try it here.
Pimm's Cup
This fruity sangria- like drink is spring in a glass. It has citrus and strawberries and cucumbers for a refreshing kick. Get the recipe here.
Blueberry Lavender Vodka Cocktail
This drink requires the extra step of making blueberry lavender simple syrup, but it's so worth the extra effort. Plus, imagine what else you could drizzle the syrup on… vanilla ice cream, anyone? Instructions here.
Thai Basil Sangria
With brandy, white wine, orange juice and Thai basil, which is reminiscent of black liquorice, the flavours in this drink are outstanding. Get the recipe.
Coconut Margarita
Have you ever heard of this type of margarita? Me neither… all the more reason to try it! Get the recipe.
Caribbean Mist
This is a mango rum based drink with a touch of Blue Curacao for colour… and what a gorgeous colour it is! Get the instructions here.
Rhubarb Gin and Tonic
A twist on a classic drink, the Rhubarb Gin and Tonic will give you something to do with all the rhubarb growing in your garden. You can only make pie so often, after all. Recipe here.
Raspberry Peach Prosecco Punch
What goes better than raspberry and peaches? A summery and delicious combination. Get the recipe here.
Honey Paloma
A Paloma is a tequila based drink usually mixed with grapefruit seltzer… this recipe adds more depth to the flavour with a honey simple syrup. Make a big batch of the syrup and use it in your coffee and tea too! Recipe here.
Fruit Tingle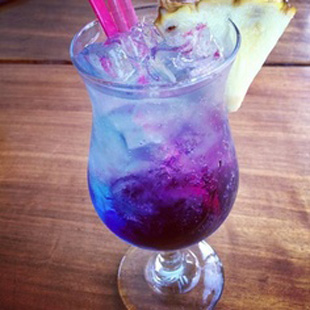 With a gorgeous colour like this, the Fruit Tingle is irresistible. Blue Curacao and raspberry cordial combine to make this one of the most attractive cocktails you can make. Plus, how can you resist a drink called a "tingle"? Make it here.
Blushing Dragon Cocktail
Cointreau, lemon juice and vodka make up the base of this drink giving it the hues of a sunrise. Be sure to serve it in a tall and beautiful glass with an appropriate garnish. Get the instructions here.
Raspberry Sweet Tea
If you can make iced tea, you can make this amazing- looking cocktail. Get the instructions here.
Champagne Punch
With Triple Sec, Chambord, brandy and pineapple juice, this is one classy cocktail. To make it more summery, throw some berries on top as a garnish, or a nice sprig of mint. Enjoy- and toast the springtime! Get the recipe here.
For more delicious recipes, check out www.stylesweekly.com