Are you considering a short haircut for your next hair appointment? Something striking and short to transform your look? We think this would be an exceptional move – and we just couldn't be more excited to show you this gallery of gorgeous short hairstyles for women, designed to provide you with the perfect hair inspiration to help you style your fresh new locks.
These are some of our favorite short hairstyles on the fashion scene.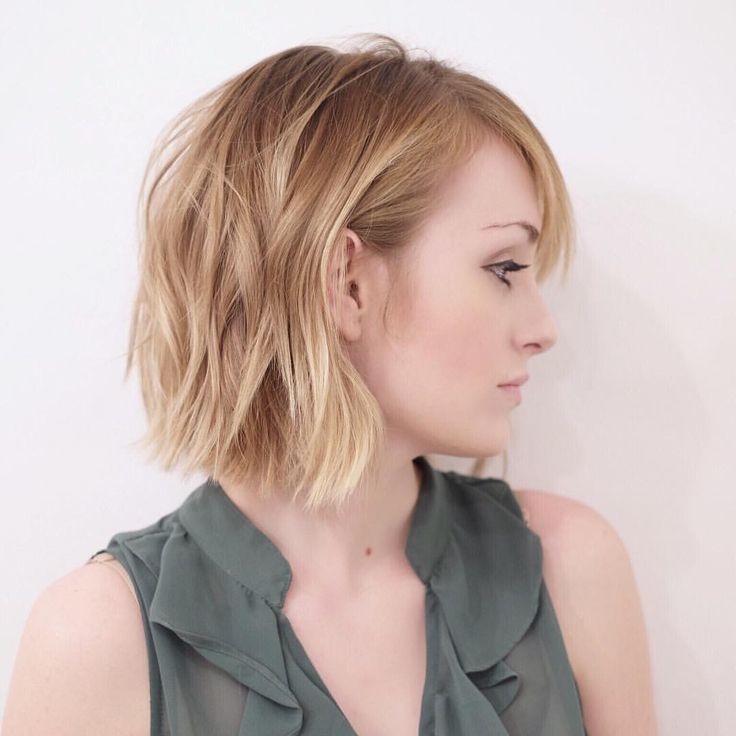 Short Silver Bob with Braided Fringe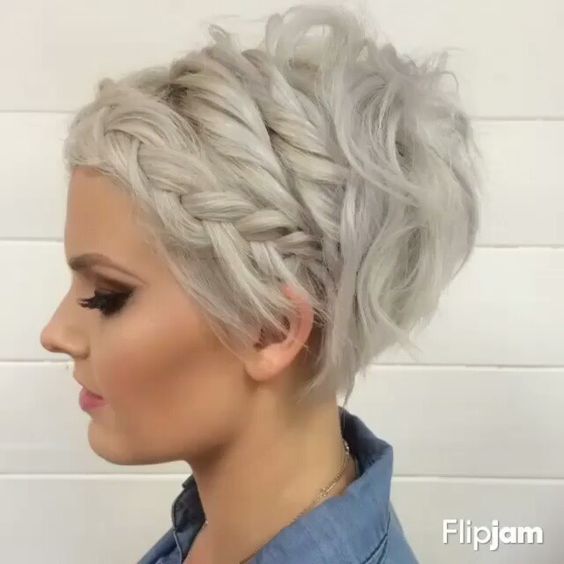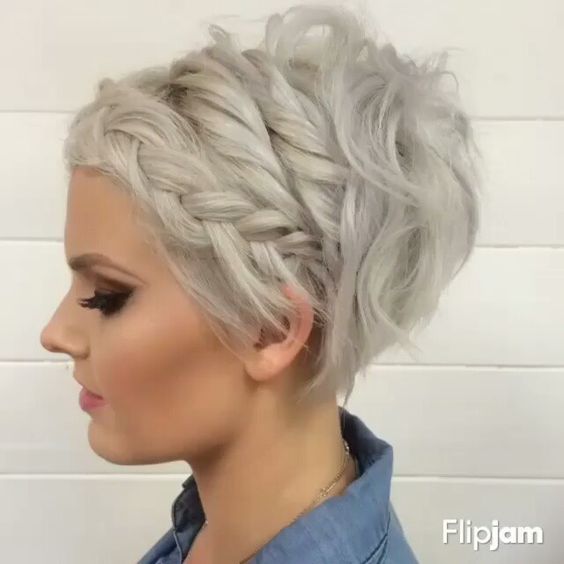 This beautiful silver bob is oh so gorgeous – finished with lots of lovely wedged layers throughout the back of the hair to create this remarkable curved silhouette. The front section of hair has been worked into a beautiful braid, sweeping all of the loose strands backwards and creating the most wonderful and neat hairstyle.
Loosely Curled White Blonde Bob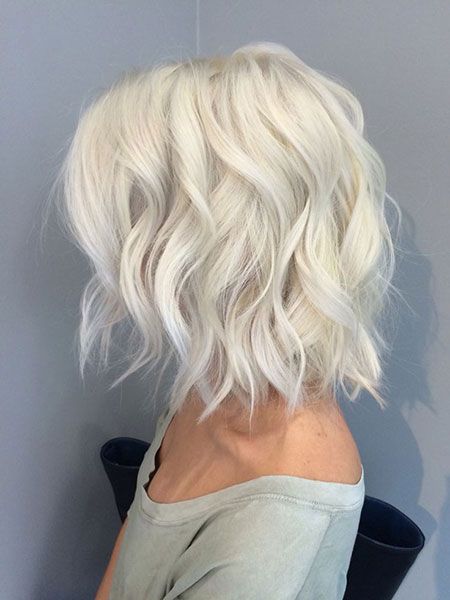 This stunning white blonde bob has been cut with a rough edge, falling a few inches above the shoulder. This wonderful bob is finished with a lovely side fringe section which is ever so slightly shorter, and she's added loose curls throughout the bob, creating this remarkable bouncy finish. And you can find more latest hottest bob hairstyles here.
Blonde Bob with Swept Over Fringe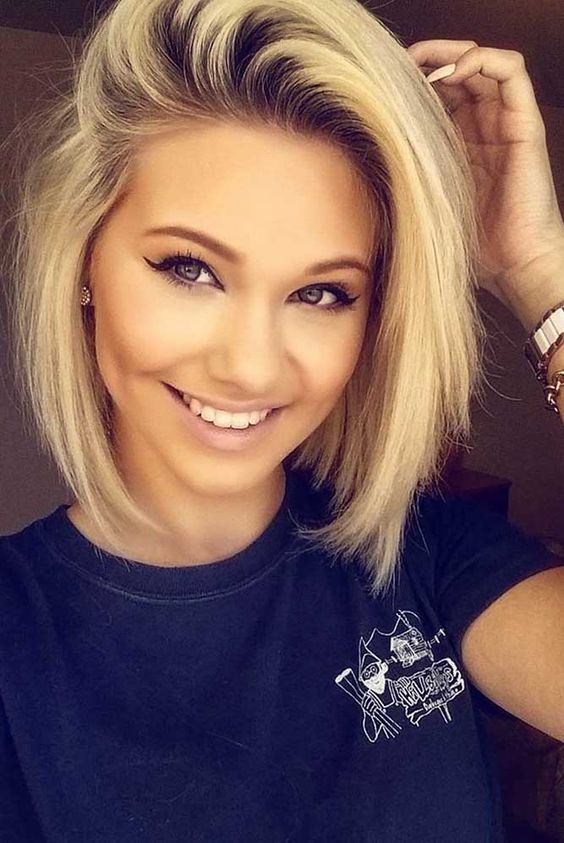 via pinterest
This beautiful blonde bob falls just around the jaw level, with the ends curled under for effect. This stylish lady has opted for a warming honey shade of blonde, which adds the most gorgeous lift to the style. She's kept the hair straight and sleek, but has swept the fringe over to create this wonderful quiff section at the front of the head.
Pastel Blue Bob with Side Fringe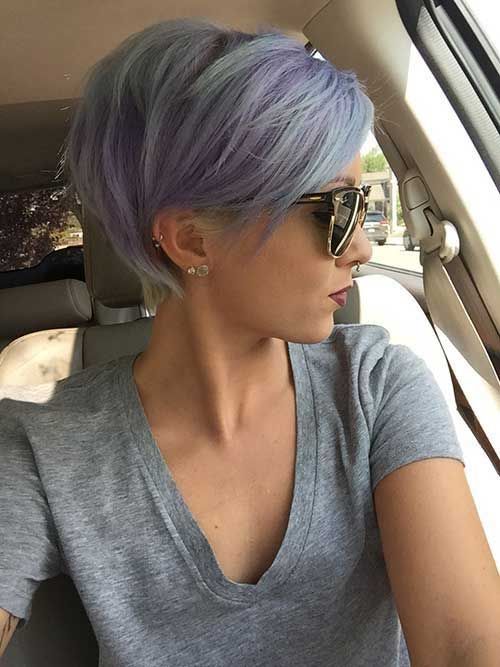 This incredible blue short haircut is the most stunning pastel shade we ever did see – just perfect for those seeking a style designed to attract attention! This pixie crop has been parted to the side, creating a lovely side fringe with lots of shorter layers throguhout the top of the head which finishes the look off in style, if you love this short hairstyle, you can find more haircuts like this one on this page.
Loosely Tousled Blonde Bob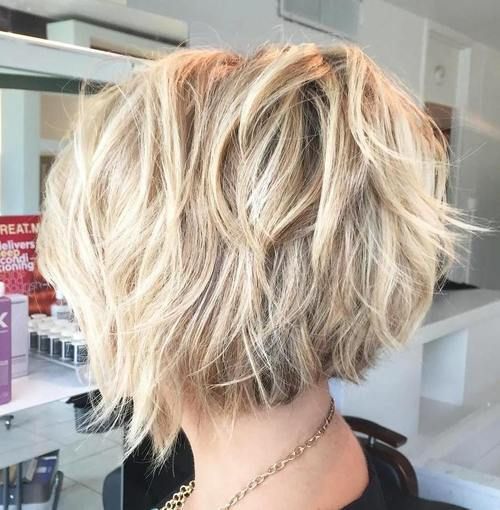 This absolutely beautiful blonde bob is tousled and rugged – presenting the perfect day to night look! Finished with lots of shorter choppy layers throughout the back of the head, this bob has lots of depth and edge to the look, complimented perfectly by the gorgeous light blonde shade this stylish lady has opted for.
If you are looking for a style to take you smoothly from office to evening, the flippy, short layers are a good choice. The style in the photo was razor cut, however the same thing can be achieved through simple layering, with subtle texturing with the shear-simply ask your stylist to texture or "notch" your ends. This is also a good style for setting off beautiful highlights for fall!
Centre Parting Chestnut Bob with Ringlets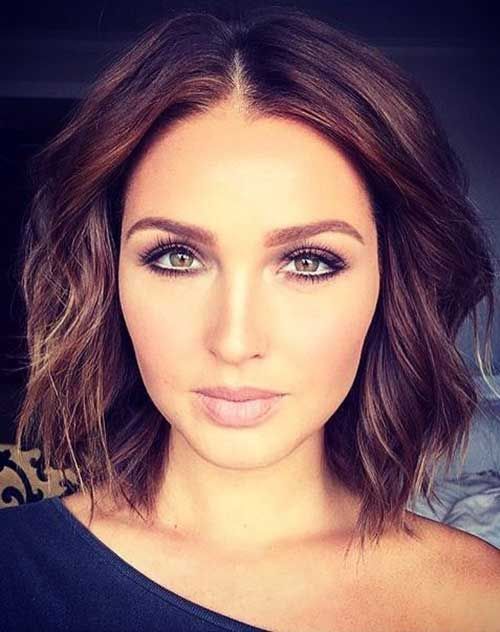 This lovely lady is absolutely beautiful – and not least because of her absolutely gorgeous hair! She's opted for a stunning short bob, falling a few inches below the jaw. The bob is parted in the center, and full of symmetrical curls on either side, adding lift to the shape. We love the subtle highlights at work here too!
Copper Pixie Crop with Curved Silhouette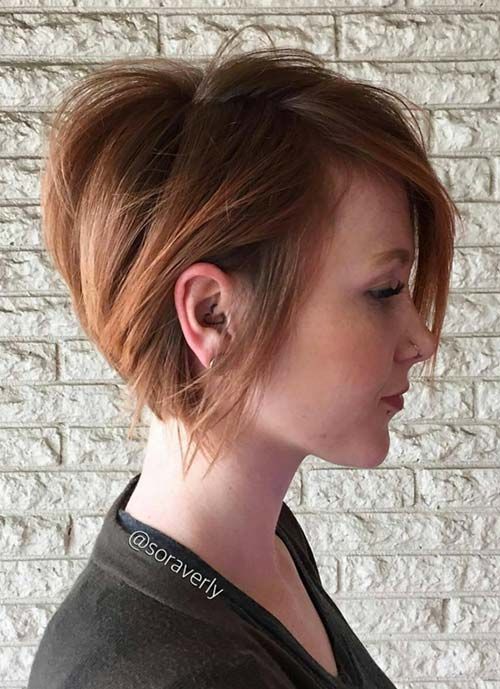 via soraverly
This absolutley gorgeous wedged pixie cut is the most beautiful shade of warm copper we ever did see – the Styles Weekly office has major hair envy looking at this lovely lady! Her fantastic bob has been cut full of wedged layers at the back to create this lovely curved silhouette, and is finished with long sweeping strands across the front of the forehead for a side fringe.
Messy Golden Blonde Bob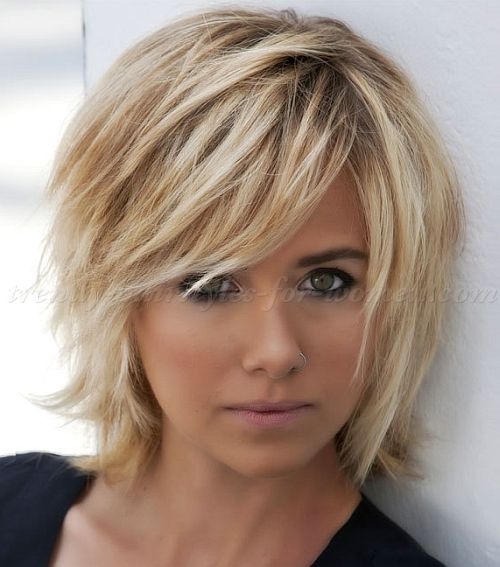 This gorgeous blonde bob is full of messy and textured layers, creating this incredible edgy look which is just perfect for a night out! The bob falls around the jaw level and is finished with textured ends and different layers to create this feathered effect. This stylish lady has added texture to the fringe for this fantastic finish.
Sleek Brown Bob with Caramel Highlights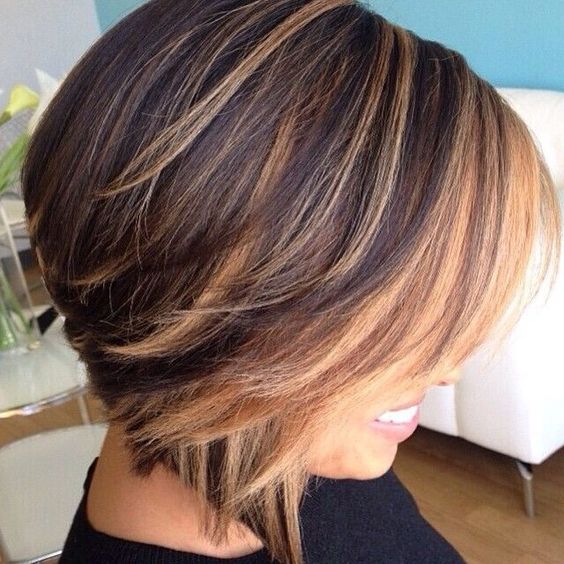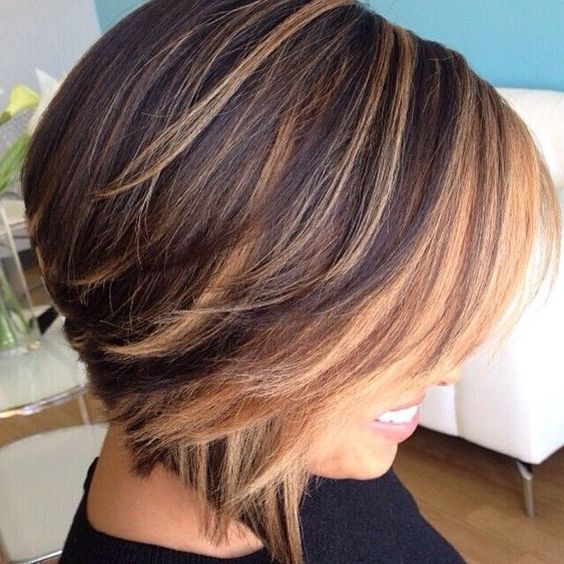 This might just be one of our favourite coloured hairstyles from this gorgeous short hair collection. We adore how this brown bob has been worked throughout with a caramel shade, with the highlights getting thicker towards the sweeping fringe section at the front of the face, creating a sunkissed look. This curved bob is just to die for!
Blonde Messy Bun with Headscarf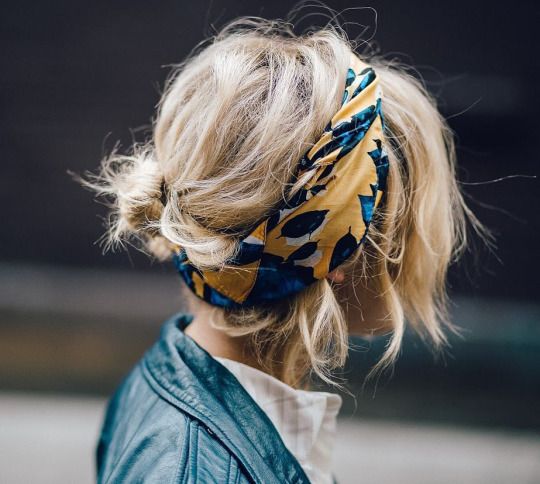 This lovely lady has worked a quirky hair accessory into her bob hairstyle and we absolutely adore the end result! She's worked her blonde bob into a miniature bun at the back of the head, leaving curled strands of hair to fall loosely around the front of the face. She's added a headscarf to the finished result, creating a funky and fashionable look which we adore.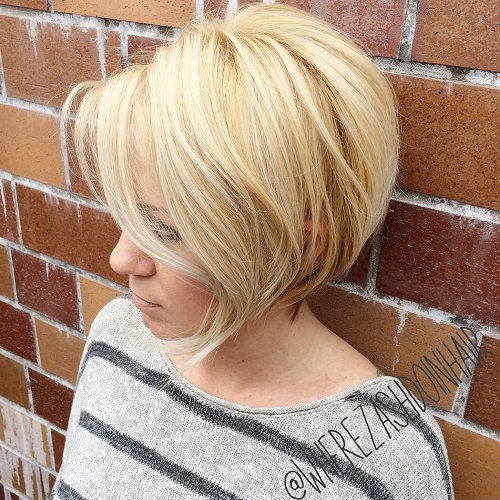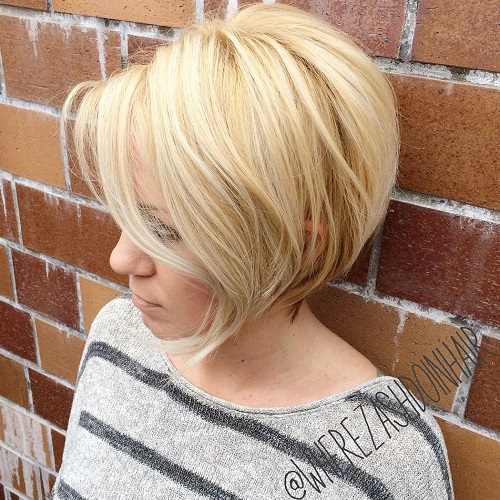 Trendy cool short haircut for women over 50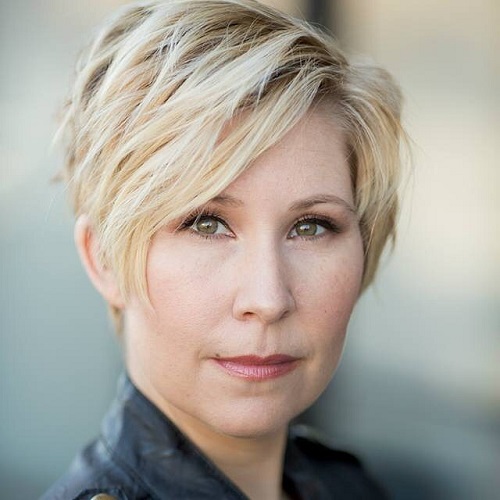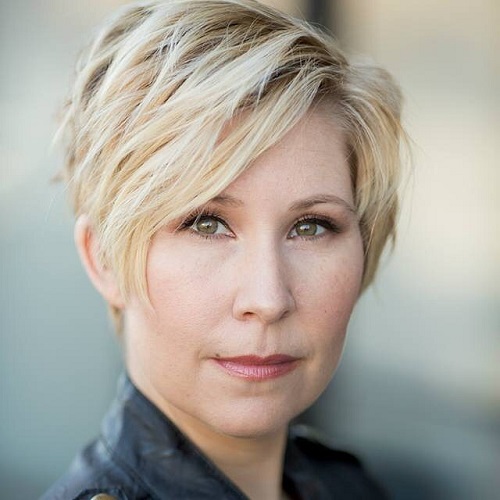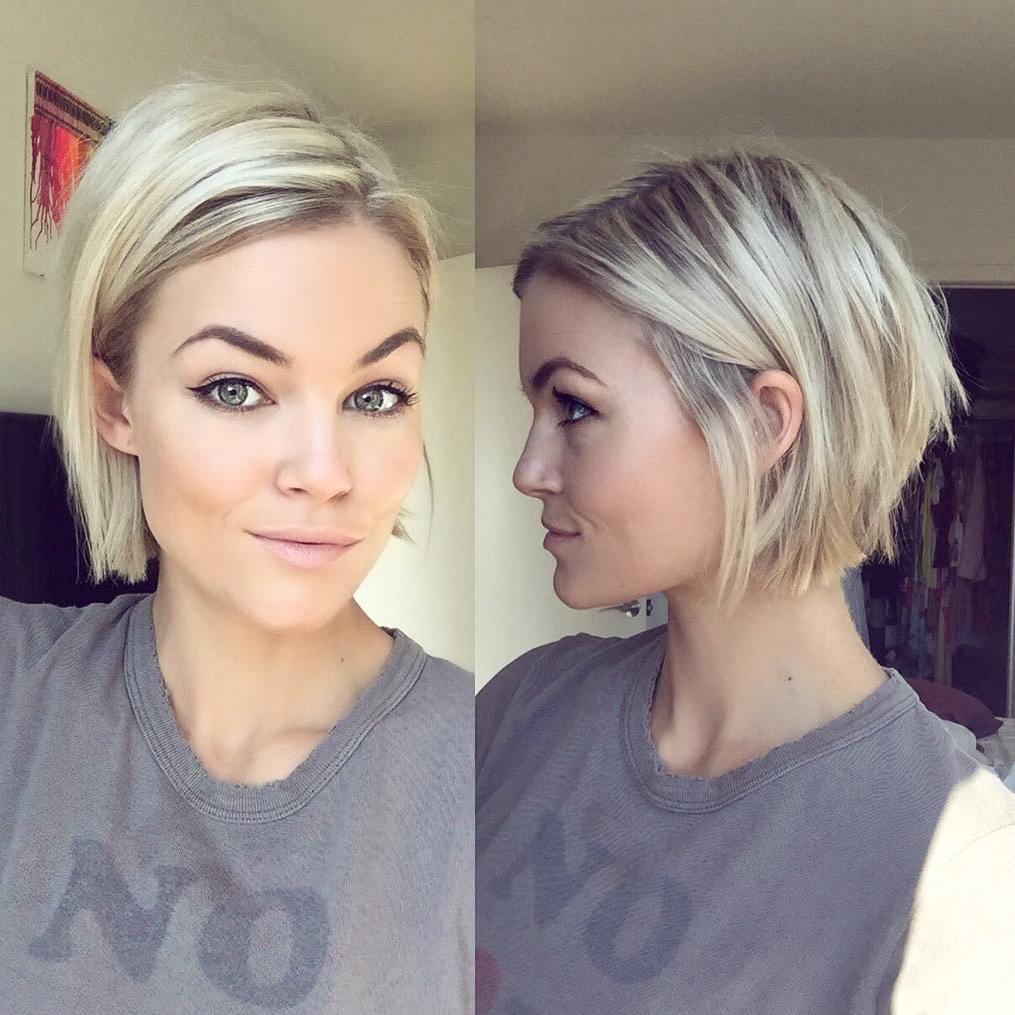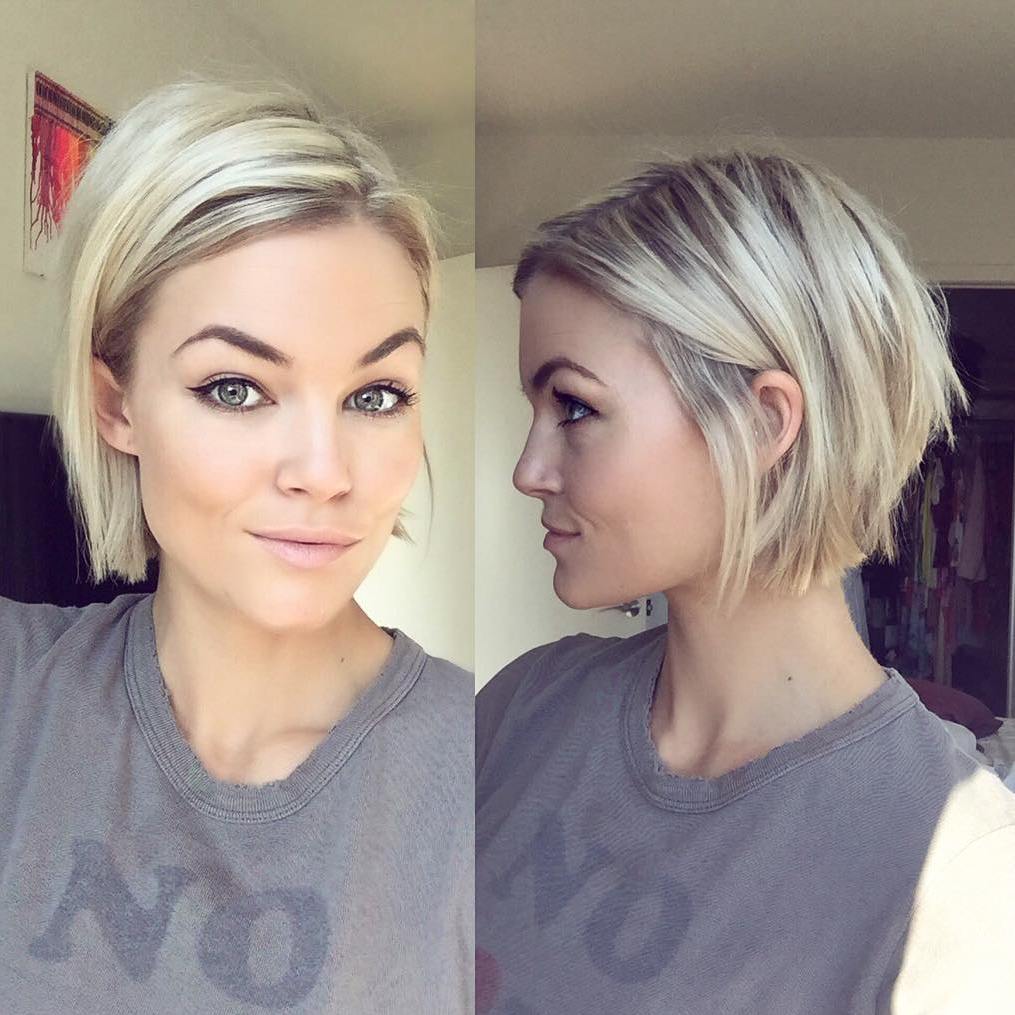 Trendy layered short haircut for women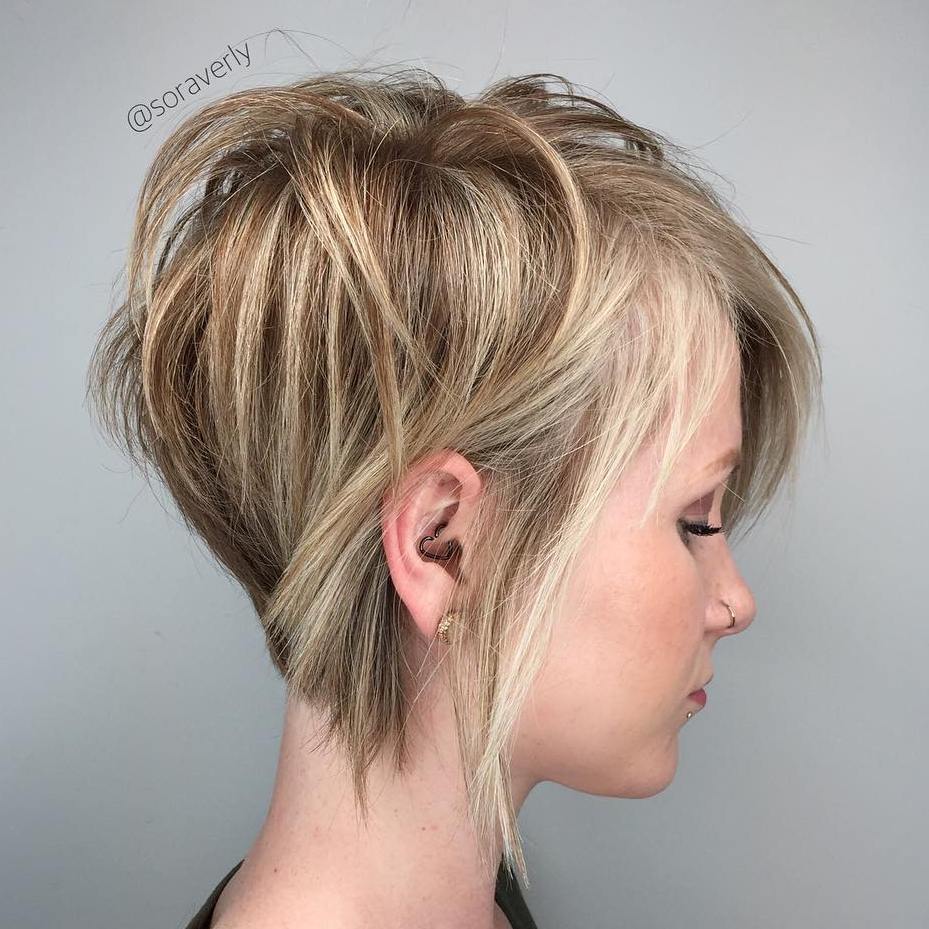 Short blonde bob haircut for fine hair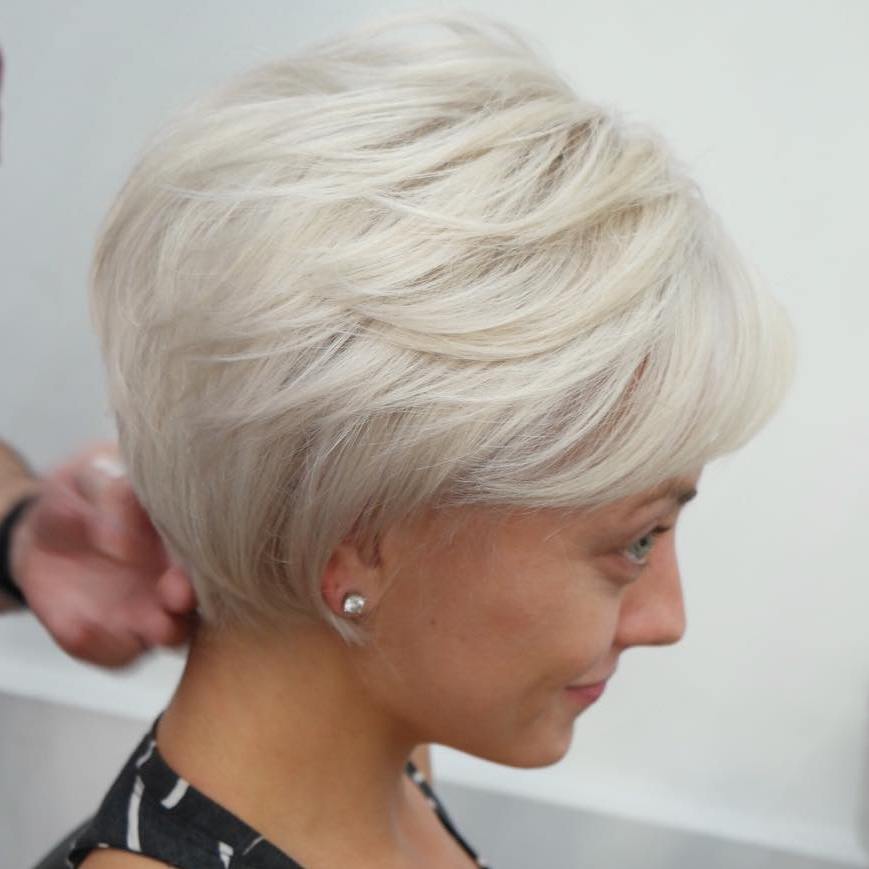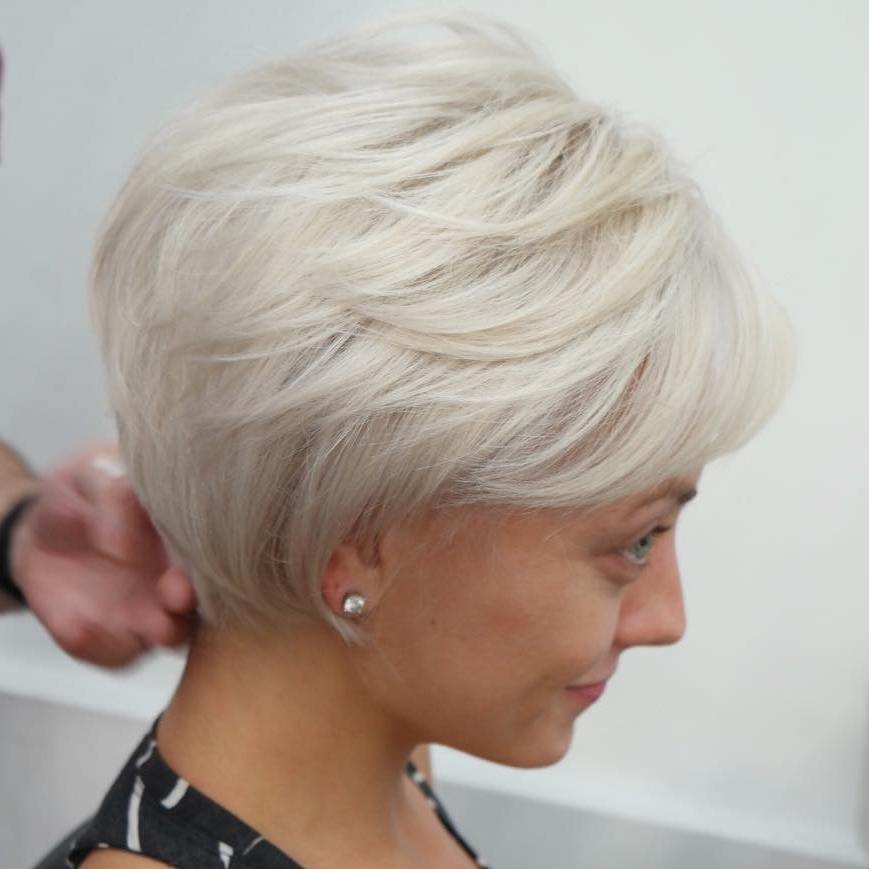 This short hairstyle is perfect for women over 50 with fine hair.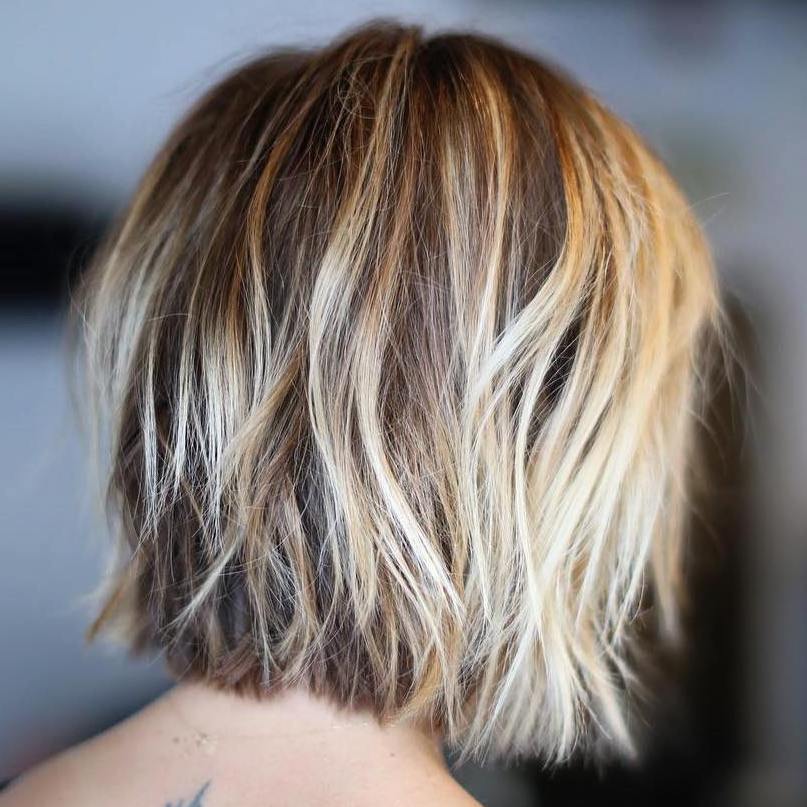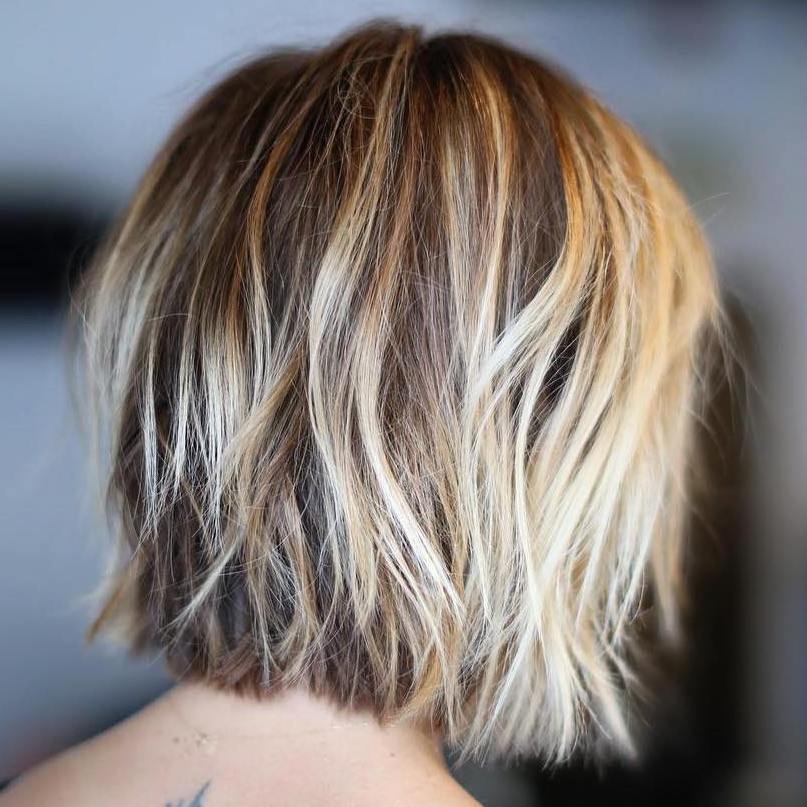 This is a fabulous layered short haircut for young ladies. And the brown blonde balayage hair color is really hot recently.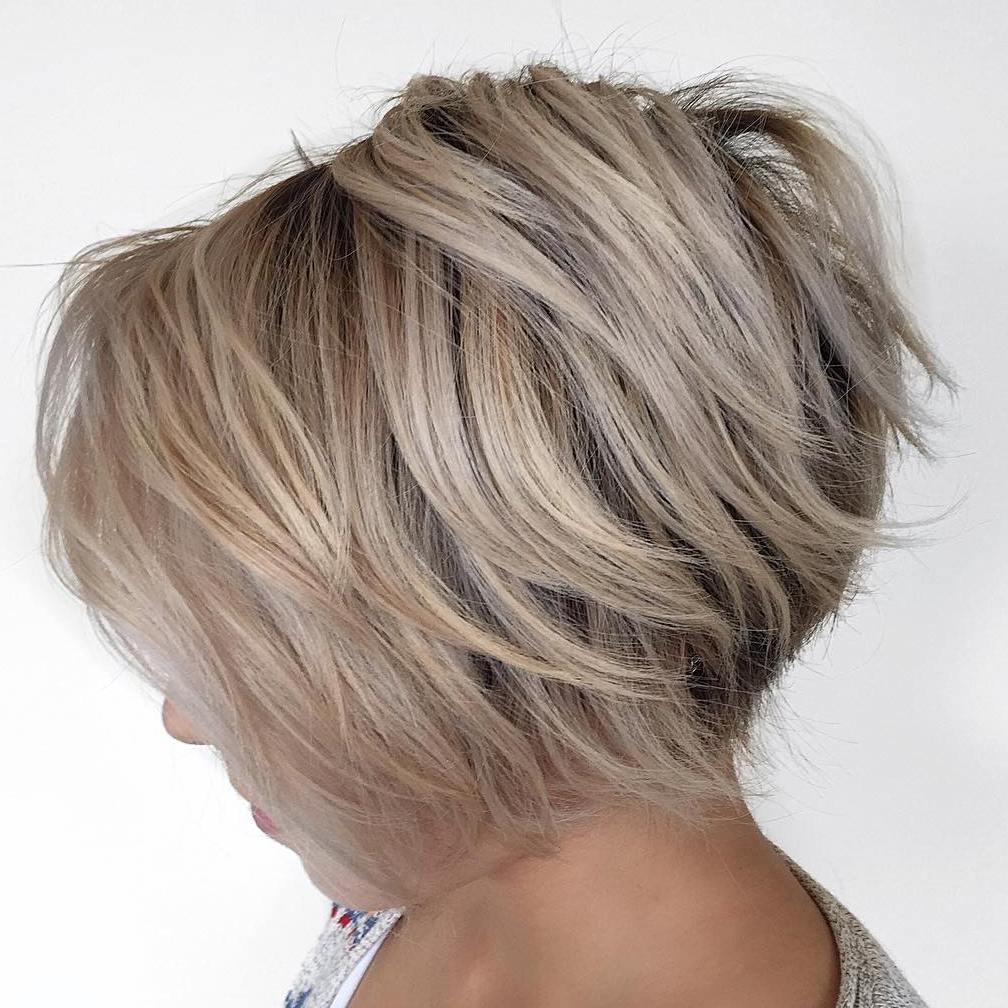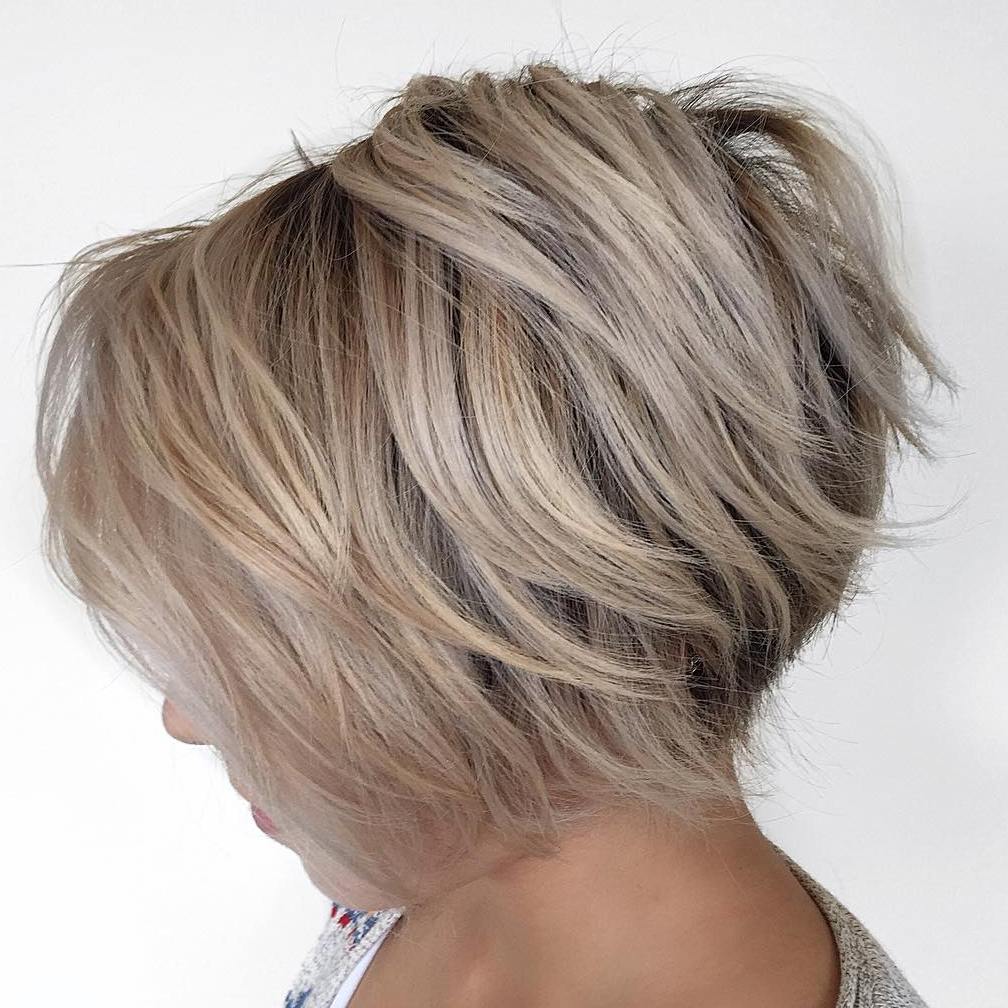 A cool short haircut for women with layers.
Short balayage haircut for round faces.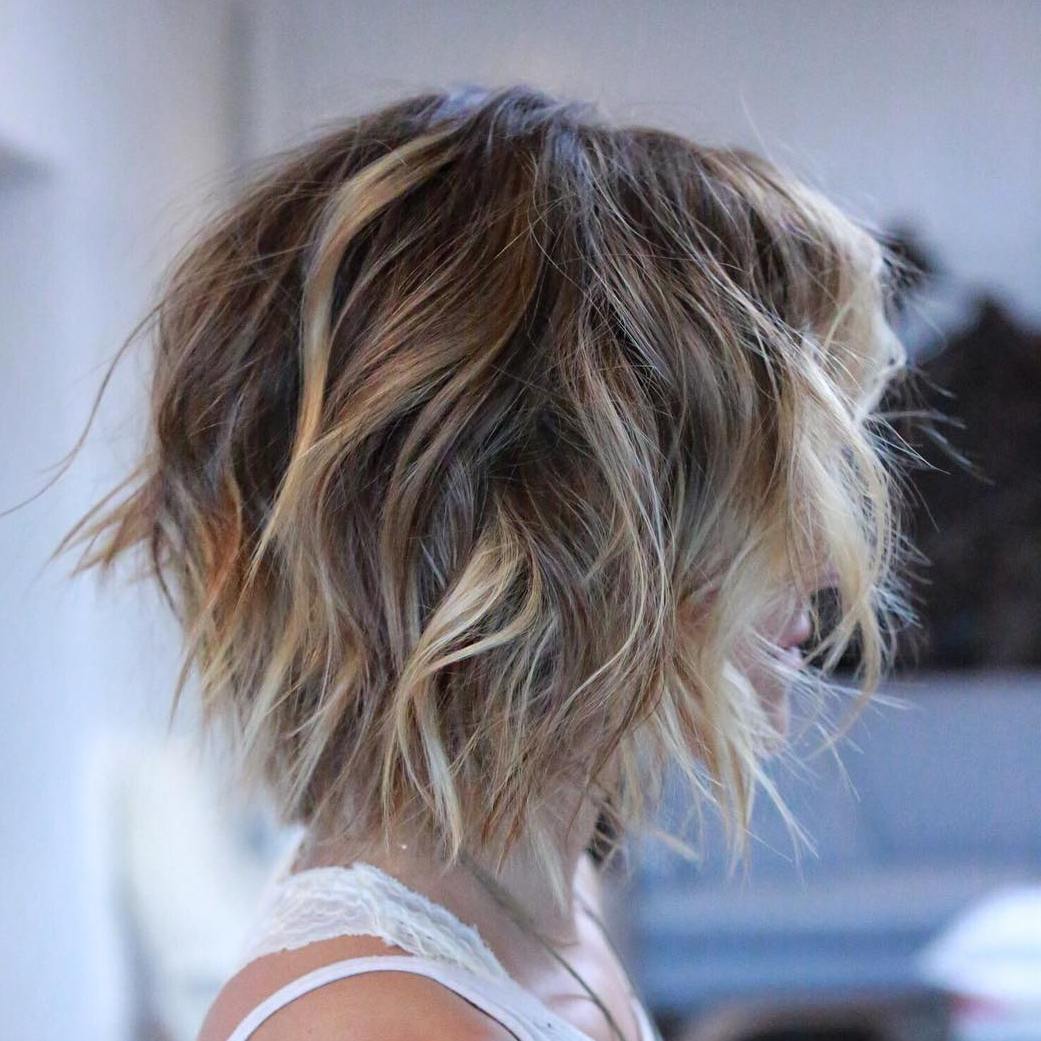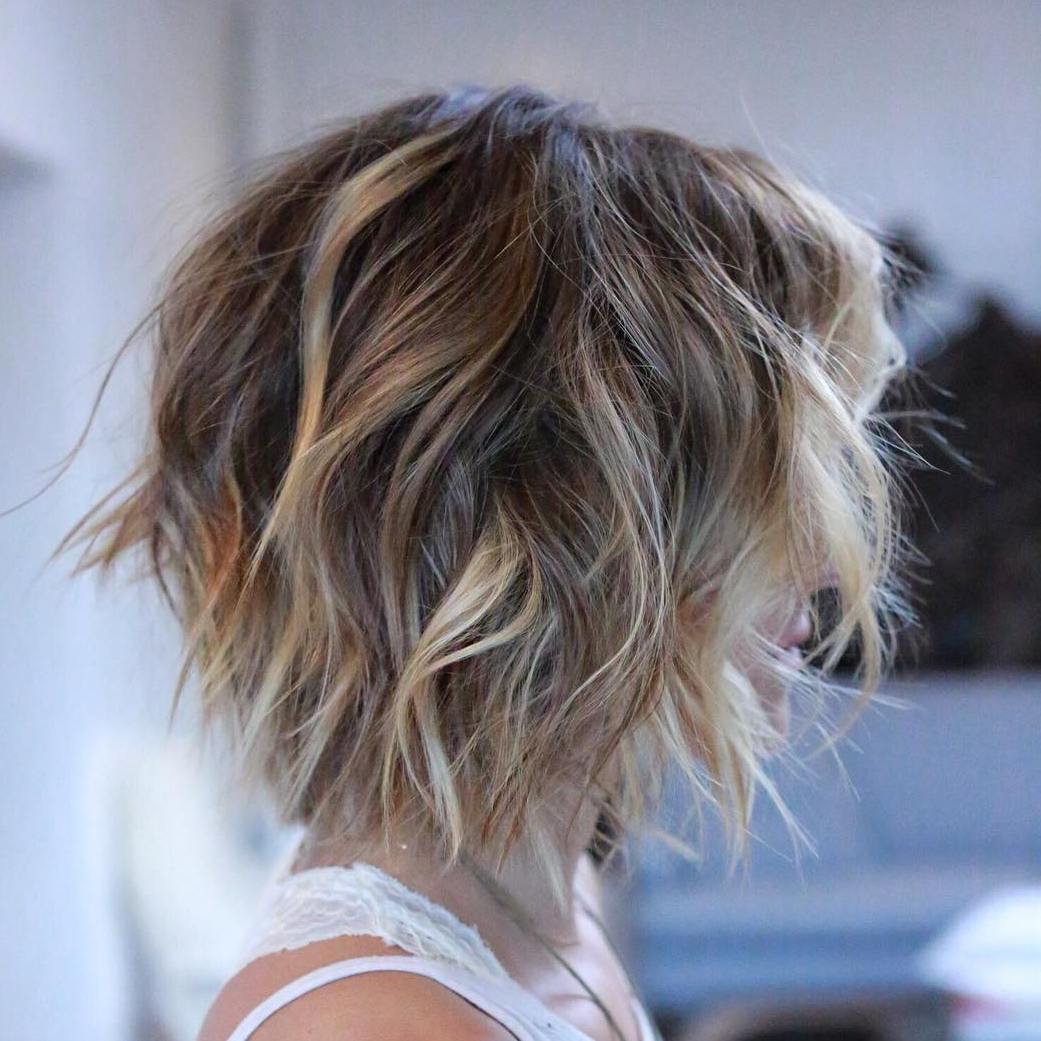 Side view of the latest hottest short bob haircut! I love this style so much! And the balayage hair color is also hot!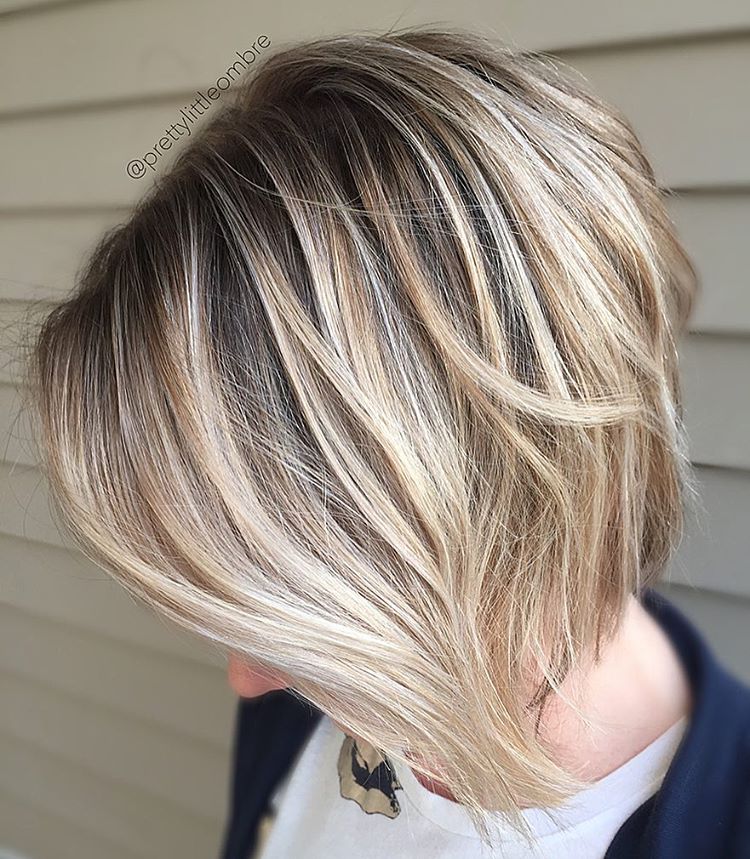 Trendy short balayage haircut for women.
Here is a classic short blonde bob hairstyle, which is perfect for women with thin hair.
Short haircut for Female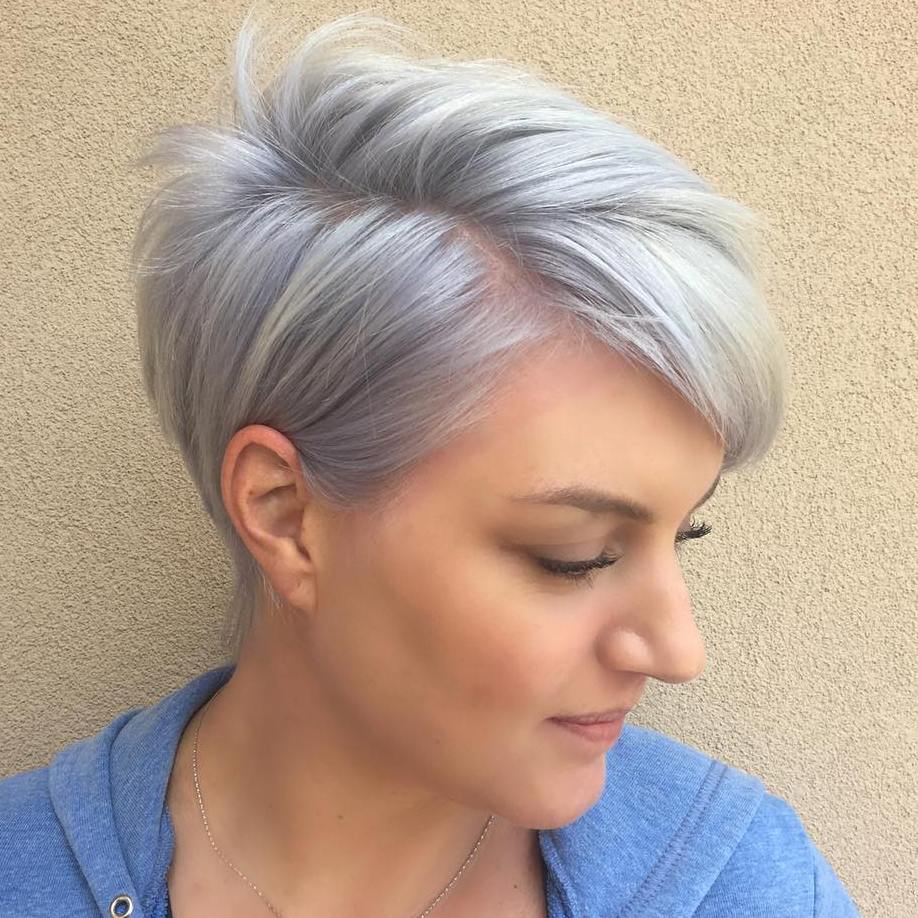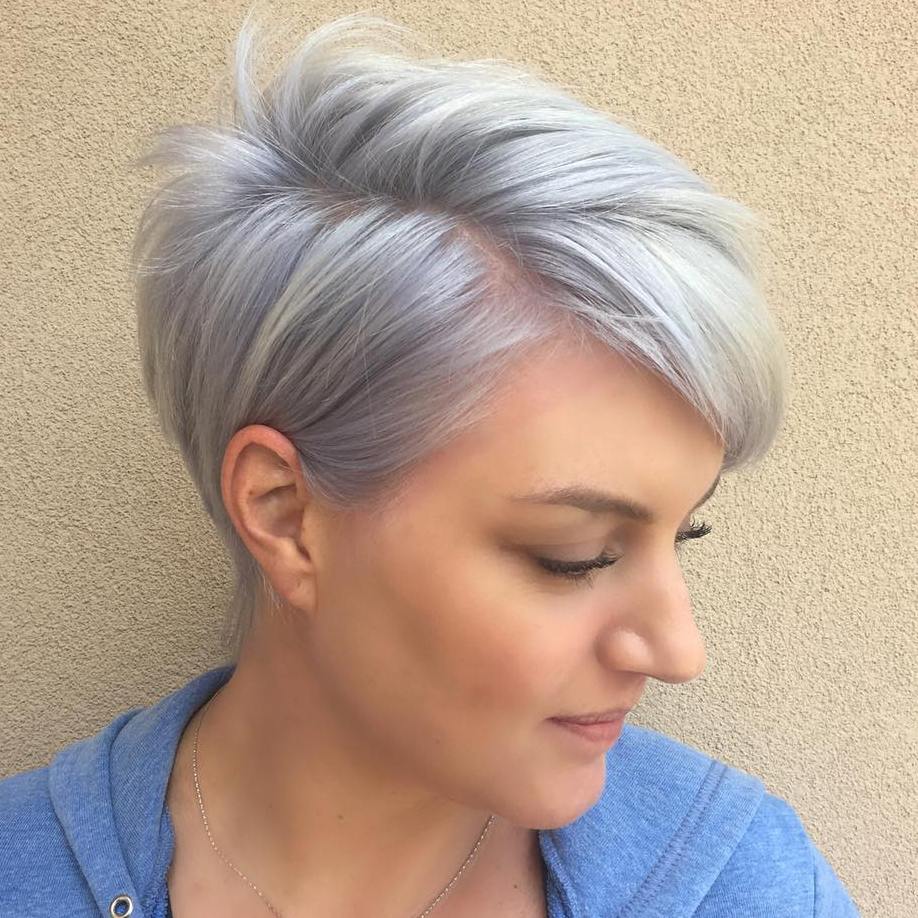 A cool short pastal gray-purple pixie cut for thin hair.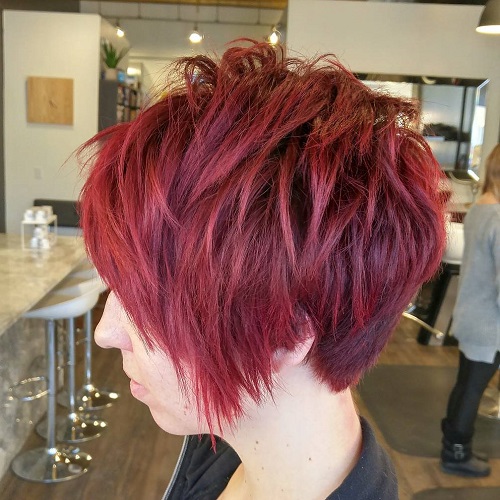 A trendy layered red pixie cut for summer! If you're going to cut your hair short this season, why not consider this cut?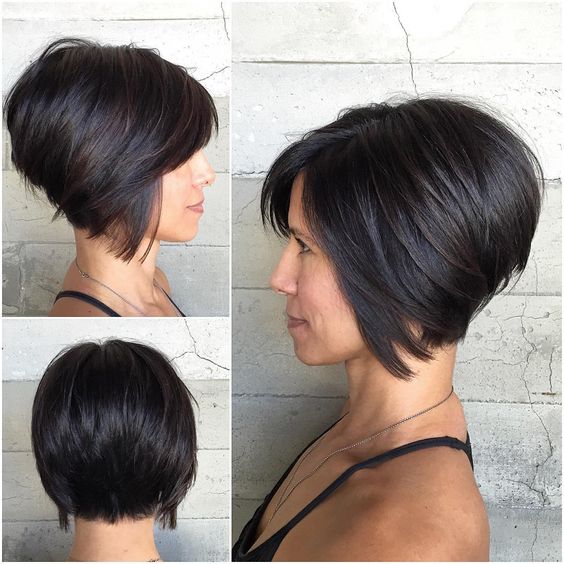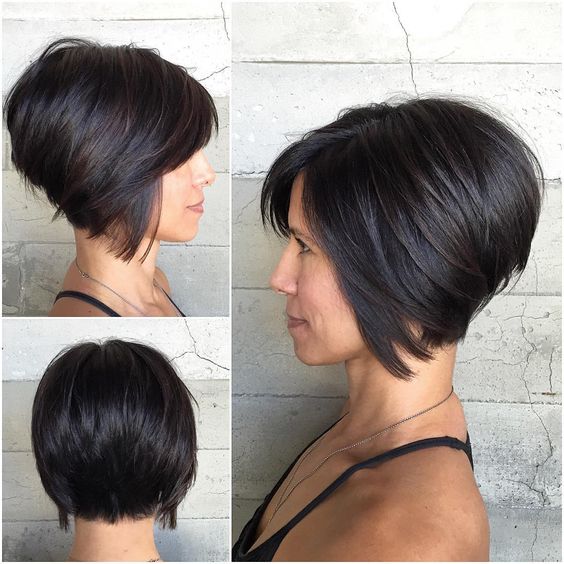 Which of these short hairstyles is your favourite? It's so difficult for us to choose because we just adore them all! Be sure to let us know which of these you'll be trying for yourself – the Styles Weekly team just love hearing from you.